Dog Training "Done For You"
Every dog is a good dog, let us help make your dog a great dog!
Leash pulling? Lack of obedience? Behavior issues? Social issues? Reactivity? We can help with that! All of our programs are customized to bring out the very best in your dog. All programs come with follow-up lessons and lifetime follow-up support for continued success.
S
et your puppy up for success and let us help you give them the best start possible!
This is a 2 week long course in which your puppy will live with us in a structured home environment to lay the foundation for...
*learning HOW to learn
*crate and house manners
*name recognition
*leash training
*proper social skills with people and other dogs
*and beginning basic obedience.
Go home lesson and lifetime support are always included! All puppies that graduate our Puppy Foundation Program are encouraged to continue their education and return for any of our other board and train programs at a discounted rate.
This program is for dogs 6 months and older with minimal behavior issues. Leash pulling, jumping, impulse control, hyperactivity, and mild reactivity will be addressed. This obedience program trains e-collar on-leash reliability for basic commands-
*sit/stay
*down/stay
*place
*recall
*loose leash walking
*interior manners
*crate training
*threshold work
* social skills with people and other dogs
The beginning stages of off-leash e-collar work is also lightly started. All training is proofed in different environments and under distractions.
E-Collar is included, along with 3 lessons to transfer what your dog has learned to you and your lifestyle. Lifetime support is always included for continued success!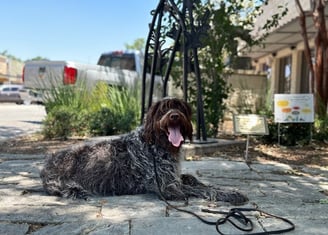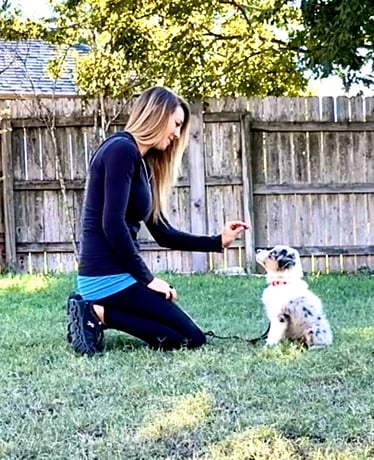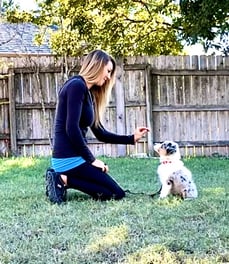 Puppy Foundations Program
(ages 8 weeks-5 months)
4 Week E-Collar Off-Leash Board and Train
A happy dog is a free dog! Our 4 week off-leash obedience program encompasses everything in the 3 week program, but is formatted for off-leash reliability upon completion. Your dog will have reliability in all obedience commands off-leash in various environments, as well as an off-leash distance recall. The additional length of the training program also gives us time to more thoroughly address any behavior issues your dog may be dealing with.
E-Collar is included, as well as 3 lessons to transfer what your dog has learned to you and your home. Lifetime support is always included.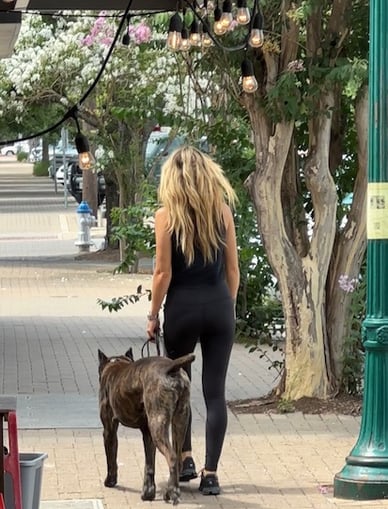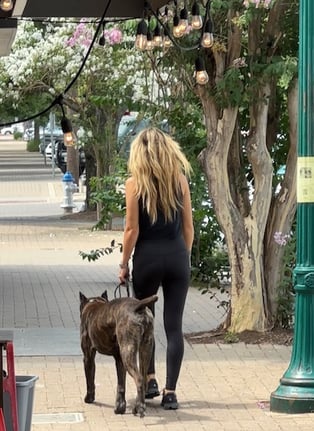 3 Week E-Collar On-Leash Board and Train
(ages 6 months and up)
At All Dogs Training Co. we cover everything from puppy foundational work (no e-collar), to standard obedience training, to behavioral issues. Our training approach is centered around behavior optimization through the proven methods of low-level communication based e-collar training, which transfers seamlessly to the owners.
The end result is an off-leash reliable dog indoor and outdoors, reliability in different locations, as well as mannered stress free leash walks. And most importantly, a great, mutually beneficial relationship with your dog! Building a great dog starts with building a great mindset. We owe our dogs more than just obedience commands. At All Dogs Training Co. we shape a mindset and cultivate a new lifestyle for you and your dog.
By limiting the number of dogs we take at one time, we're able to offer a unique, boutique-style training environment. We're able to spend more one-on-one time with each dog, and come up with a training program centered around their individual needs and your goals. Each dog is treated like one of our own.
All board and train programs include an E-Collar Technologies collar, a halfway lesson, a send home lesson, a follow-up lesson, and lifetime support. Once a training program has been completed, you are welcome to take advantage of our client only services which include boarding, private lessons, maintenance training, and drop-in day training sessions.
Unleash Your Dog's Potential with our Board & Train Programs
OUR BOARD & TRAIN PROGRAMS